Schedule
Happening Now
First Friday 10/6 5pm-9pm
Second Saturday 10/14 11am-3pm

Holiday schedule
11/24 11am-4pm
11/25 11am-4pm
12/1 (First Friday) 5-9pm
12/2 11am-4pm
12/9 11am-4pm
12/16 11am-4pm

The gallery space is open by appointment.
I don't have fixed gallery hours.  Please text me at 585-738-8604 for an appointment. My studio/ gallery is located at the Hungerford building (1115 East Main St. #422/428 Rochester, NY 14609)
100% Handmade
I make all of my own pottery, from preparing the clay, to throwing, glazing and firing. Each piece is unique.
Dishwasher & Microwave Safe
All of my pottery is dishwasher and microwave safe, so you can use my dishes again and again.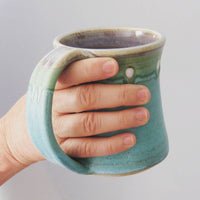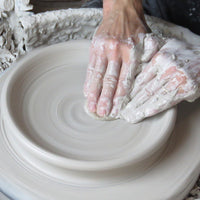 Safe for daily use; Lead free
I mix my own glazes and ensure everything is safe for you and your family.
Durable
My pottery is white stoneware, and with some care, lasts decades.